Competition results
On April 12th, the Jury:
Krystyna Lipka-Sztarbałło (Warsaw) – chairperson of Jury
Magda Kłos-Podsiadło (Wytwórnia Publishing House, Warsaw)
Dorota Hartwich (Format Publishing House, Wrocław)
Barbara Kęsek (Znak Publishing House)
Ewa Kokot (InSea Poland and The Silesian Library, Katowice)
Justyna Szklarczyk-Lauer (ASP w Katowicach)
on examining 120 works by 90 authors,made a decision about the division of the award pool and qualified for a post-competition exhibition 54 works by 45 authors.
The authors of the awarded works will be named during a celebratory opening on May 11th, at 5p.m., in the Academy of Fine Arts' Roundabout Gallery.
A list of authors and works qualified for the exhibition: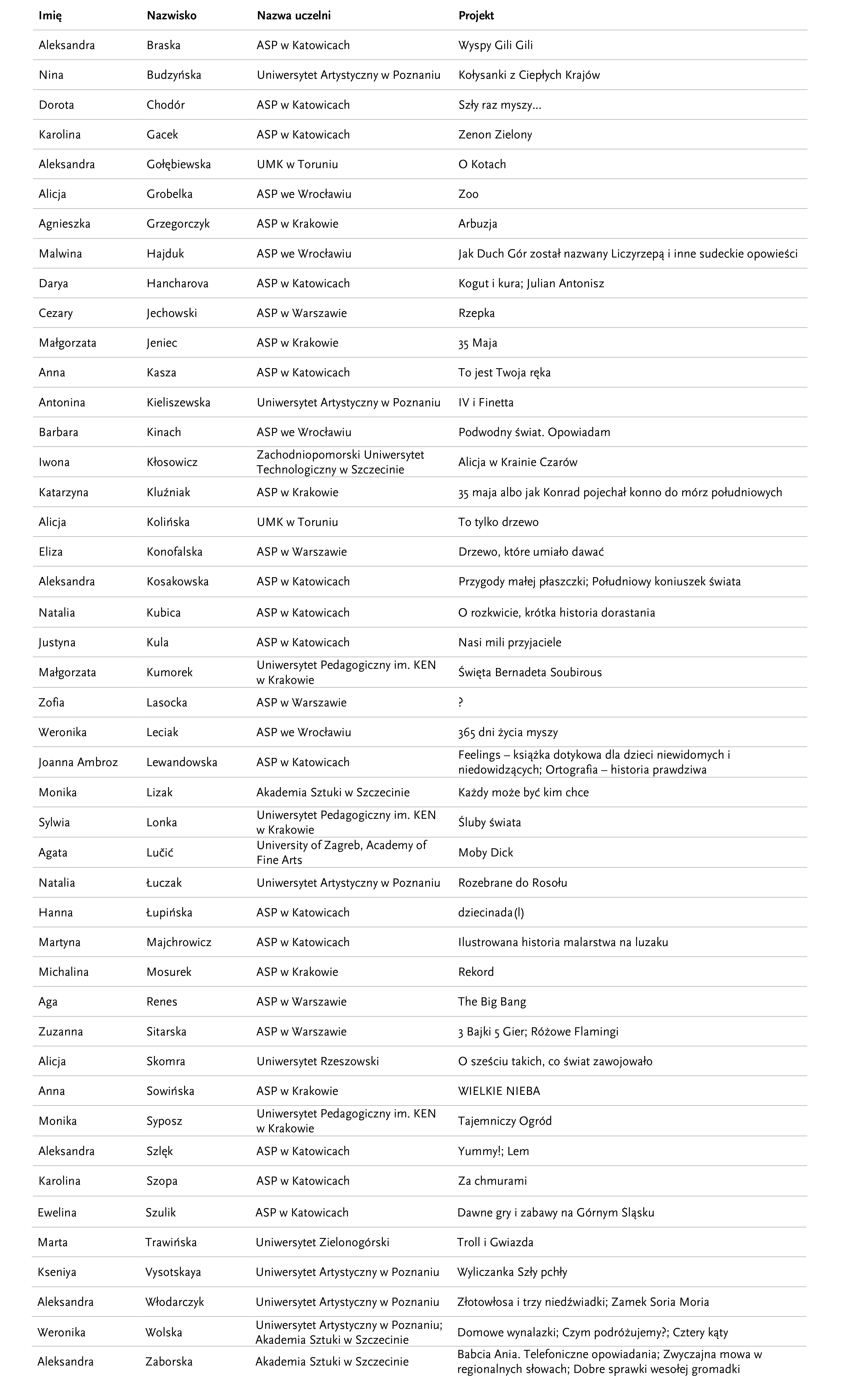 Congratulations!